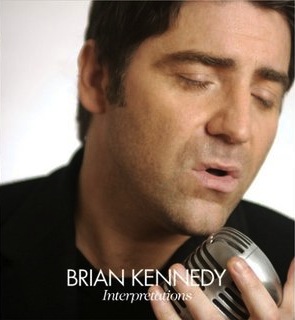 I Co-Produced this album with Fiachra Trench in 2008.
Brian is a consummate professional in the studio . He is very open to trying new ideas andalways willing to take direction once it is well delivered and makes sense.
Once the songs had been chosen, the recording came together quite quickly.
Windmill Lane was the studio of choice for the recording with Alvin Sweeney engineering.
Once again I had the pleasure of working with fantastic musicians such as Fiachra and alsoRobbie Casserly (Drums), Anto Drennan and James Blennerhassett on Upright Bass.
Keyboard duties were handled by Fiachra and myself.
Caitriona Walsh put together the Irish Film Orchestra which we recorded over 2 sessionswith Tim Martin engineering.
The Brass section was recorded out at Jealoustown Studios by Stuart Gray.
The Album was then mixed and mastered by myself at my own studio.
Official Website: http://www.briankennedy.co.uk